7 Tips in Advertising a Restaurant
Starting up a business includes investing money to advertising to let potential customers know more about your brand. Thankfully, Alchemy Advertising has plenty of experience with their accounts in the food and beverage industry. Here are 7 tips on how you can become the next "it" place on your customer's mind.
#1 Personify Your Restaurant
Identify your restaurant as a brand and put yourself in your customer's shoes. If they were to see your logo and ads, what would they think? Who would be attracted to eat in your place? Memorable restaurant speaks to its diners. If you want diners to know your restaurant, create a certain personality or character that best describes it. For example if your specialty is spicy food your theme could be strong and brave or maybe hot and sexy. Perhaps your restaurant also creates a stand—like vegetarian restaurants which create campaigns that say "Go Vegan!".
#2 Don't be Boring
Be up to date with the latest trends and don't be afraid to show your customers something new every now and then. Doing this will add excitement to your products and services and will give them something to look forward to every once in awhile. Avoid being categorized as a norm and think of something unique that those who patronize your brand will enjoy. Explore what your customers want to see and experience, tell them a colourful and visual story about your brand.
#3 Use Visual and Impactful Images
That's right; a picture can tell an entire story in seconds. That's because the human brain can process images faster than words. When advertising food, customers want to see, taste, smell, and feel that scrumptious plate of BBQ that you sell. Take photo shoots, hire food stylists, gather pegs from food magazines and blogs—create a visual feast that will make a mouth watering ad.
#4 Spice Up Your Ads
    Versus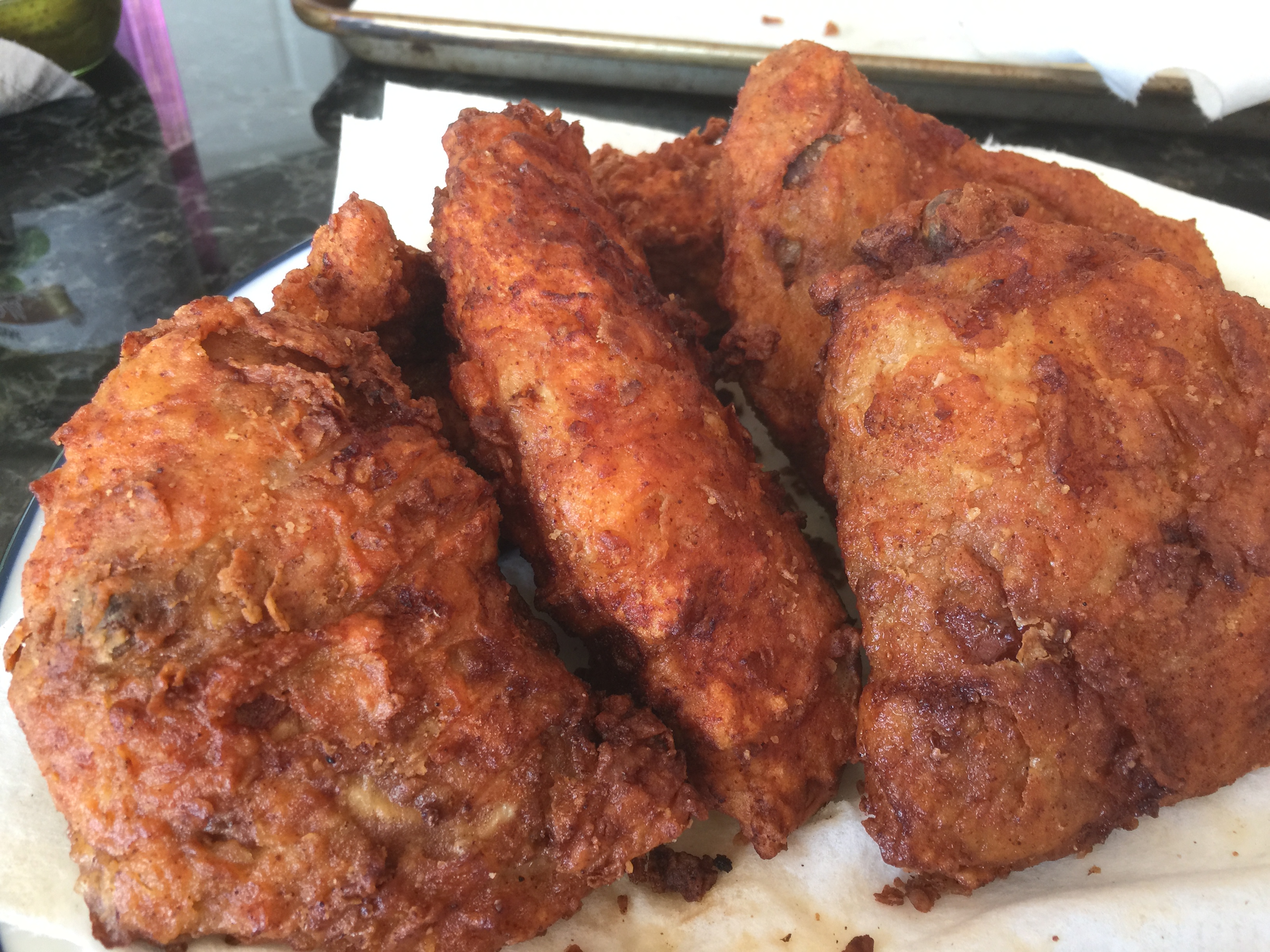 Brown or golden brown is the major colour cooked food, but this doesn't always have to be the case in advertising. Using colours effectively and achieving the best plating design is a sure win. Fried chicken is brown, and that's okay but add a side dish maybe some yellow corn or some green lettuce then your ad will surely pop out. You may also layout the food on a table and let fresh ingredients scatter to add an illusion of something homemade.
#5 Make Sure Your Ads Reach the Right Audience
It would be frustrating to advertise a fine dining restaurant to teenagers who can only afford chicken McNuggets. By not selling to the right audience, not only will your ads not be noticed but your entire advertising campaign will go down the drain. Choose what media you think your target market frequents. Would you choose to advertise in the newspaper and magazines or social media?
#6 You are Your Menu
Do not underestimate the power of your restaurant menu. This is the first thing that a customer sees and scrutinizes once they sit down for an order. Your menu should be interesting and stylish, but efficient. Text size and font should be easy on the eyes and the layout must be easy to follow.
#7 Ask for Feedback
"Maam/Sir, is there anything I could do to make your meal better?"—Yes, ask. Your customers might not always complain to a manager but they will certainly post what they think on social media. Be careful as you tread these waters because one bad review can give you a bad image. It wouldn't hurt to walk an extra mile to make your customers get the dining experience that they expect. By providing the best service that you can and asking them for any comments or suggestions about the food or the ambience, etc., you are letting them know that their opinions matter and that will make them feel special.
With these tips, we hope that you can start thinking about your restaurant's marketing and advertising strategy. Need a hand with advertising your restaurant? Leave us a message: T: +6324157038 E: info.alchemyad@gmail.com W: www.advertisingagencyph.com